Aug 1 - Aug 2 - Aug 3 - Aug 7 - Aug 8 - Aug 9 - Aug 13 - Aug 15 - Aug 20 - Aug 27
CASE STUDY:
From 0-30 – How to generate traffic and achieve rankings for a brand new website in 30 days.
August 27th, 2007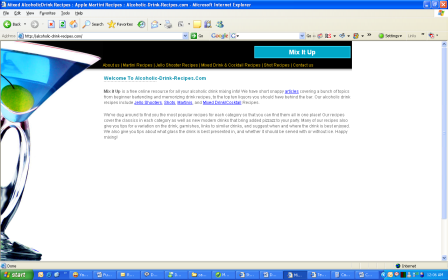 Yahoo is giving us respect!
Our site was indexed a while ago by yahoo but it's now starting to recognize more pages. This definitely means we're on the right track and should shortly see some relevant rankings.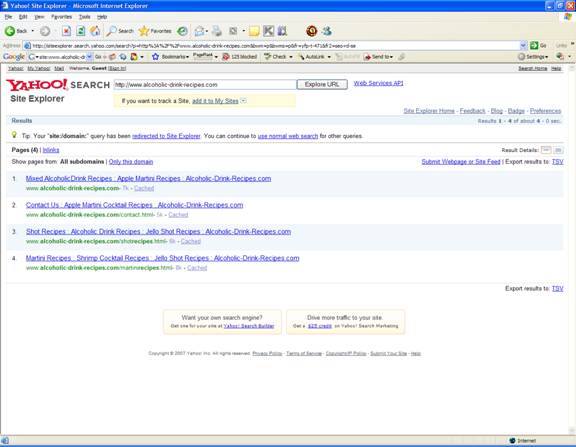 Linked in to Yahoo!
Another plus is the large numbers of links we've been setting up for the site is starting to show on yahoo as well.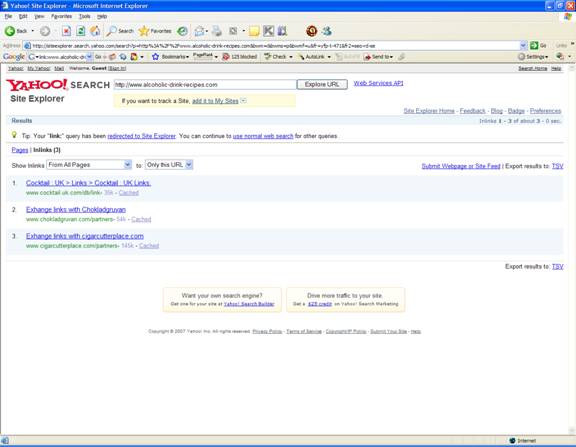 These days the search don't like to show people just how many links they do recognize. For most new sites for every 300-500 links you put out you only get a 1% sample. I'm actually quite encouraged by this and will be giving an update when it's going head to head with the big boys!
WEBSTATS
Stats for Day 27 – Internet Trailblazers!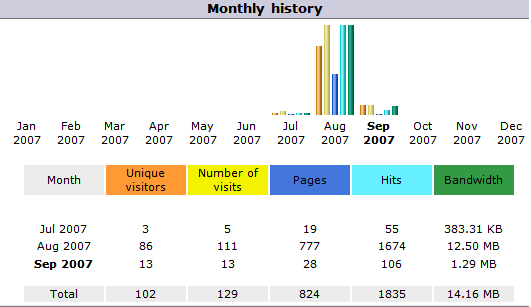 Aug 1 - Aug 2 - Aug 3 - Aug 7 - Aug 8 - Aug 9 - Aug 13 - Aug 15 - Aug 20 - Aug 27