Client Testimonials



Technovate Inc. has an assorted client list that chooses us as their service provider. Don´t take our word for it… Read what our satisfied clients have to say about Technovate.


---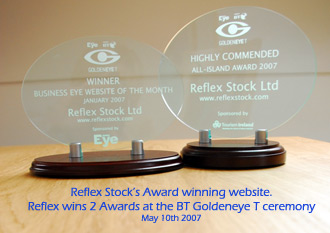 Dear Daniel,

We were recommended the Search Engine Optimisation services of Technovate by an existing Technovate customer who simply told us "I don´t know what they do exactly, but whatever it is, it works". They then went on to demonstrate the results of their high rankings within Google.

Having worked in the hugely successful stock photo industry for a number of years I decided to launch a new image portal in May 2006, at launch we hadn´t considered any SEO activity and this mistake really affected our growth in the initial stages of our business. We woke up to this flaw in our online strategy late 2005. W then spent the next three months in understanding SEO principals and we made some significant changes to our website. We still felt however that we need more intensive help if we were to catch up with the rest of the market.

We approached Technovate and despite being separated by the Atlantic Ocean and two time zones, we felt this was an organisation we could work with. Technovate have been working on our site for the last 3 months. In that time they have created many links to our site as well as providing advice and tips to continue refining our site. If you had typed our company name into Google in early January 2007 you would not have had a single return. On the 21st June 2007 we had well over 120,000 pages indexed with Google, as well as many of the other primary search engines.

We now appear top of every search containing our company name and we have even turned up on page 1 of many organic searches within Google for stock photography. Our goal is to be on the first page of every related stock photography search and we still have a long way to go but we are confident in our SEO partner and will continue to work with Technovate to achieving our corporate goals. If you´re looking for stock don´t forget to try www.reflexstock.com

Dwyer O'Neill
DDI: +44 (0) 288 77 88 150
E:dwyer@reflexstock.com



---



I have worked with Technovate for several years and they are all about results. Every month my rankings improved even more than was expected. Thanks for the great work!

Tony Rosato
City Light Financial
www.citylightfinancial.com


---


Dear Daniel,

I am indeed lucky to have discovered Technovate. As a new website business owner, I needed help in making my site more Google friendly, in fact more friendly to search engines in general. You and your wonderful staff have helped me solve problems that I wasn't even aware that I had. Needless to say, I am very grateful.

I had tried working with other optimization companies in the past, but they were not very helpful. I couldn't even get them on the phone, once I had paid them. You, on the other hand, have been extremely attentive and always available by phone or email. You have made the effort to be creative in your approach to optimizing my site and your hard work is paying off. Because of your guidance in building my site with greater content and keyword optimization, my sales are increasing daily. I can't thank you enough.

Best regards,

Jeremy Wind
www.refluxgoneforever.com



---

Hi Dan.

Just a short note to thank you and your team for doing such a terrific job on our site ranking.

We were literally nowhere to be found on any site, search engine, anywhere – nada.

Since you have been working with us in the past year, our ranking on EVERY major search engine has moved all the way to the top – in some cases as high as number one!

This has made a marked improvement in our site traffic and consequently contributed to increased sales.

This is quite an accomplishment considering our keywords are in such a competitive environment.

I have given your name to everyone I know – your work is exceptional and you are worth your weight in gold. Please feel free to use me as a reference anytime.

Keep up the great work.

Best

Jay Arnold
---



May 15, 2007
Technovate
Daniel Riber Sales Director
40 Sheppard Ave,
West Toronto, Ontario M2N 6K9

Dear Daniel,

I want to thank, you and your company, for the professional and caring attention that has been given to my Web-site www.mysevendogs.com. There has been a lot of time spent writing E-mails and through phone conversations to make changes to my site. I know with your support we will continue to rise in search engine placement

The creative team there that has recreated my homepage has been outstanding. It has turned out better that I had hoped. I am sure with these changes it is going to be adding sales to my business.

Also working with Helen Hick has been a pleasure, she is very professional and easy to work with.

Sincerely,
Bonnie Tomlinson
CEO- B and C Specialties
www.mysevendogs.com


---
If you´d like to find out what makes us so great contact Technovate today at 1-866-736-5478 to speak to a Technovate representative today.