Aug 1 - Aug 2 - Aug 3 - Aug 7 - Aug 8 - Aug 9 - Aug 13 - Aug 15 - Aug 20 - Aug 27
CASE STUDY:
From 0-30 – How to generate traffic and achieve rankings for a brand new website in 30 days.
August 7 th, 2007
PAGE OPTIMIZATION
Just got back from a long weekend (Monday was a civic holiday) so it's been a few days since this has been updated. However, we have people continuously working on the job and this week was no different. We've currently added some page optimization elements to the website. We've created meta tags and title tags that tell the search engines a bit about we're about. Right now our title tags just contain keywords. This is only temporary until the search engines start indexing and ranking the site. Afterwards we can put up some better marketing copy. If anyone has any suggestions I'd love to hear it!

XML SITEMAP
We've also added an XML sitemap. You can view it here: http://alcoholic-drink-recipes.com/sitemap.xml This allow google to find and index our site better. It's like leaving a trail of breadcrumbs that leads to your site. Birds love it and so does Google!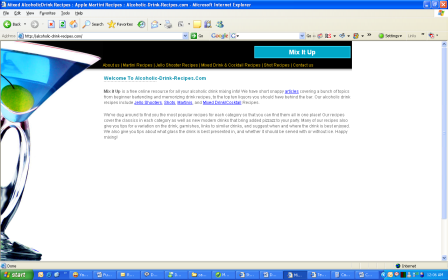 WEBSTATS
Stats for Day 7 – Slow and steady wins the race!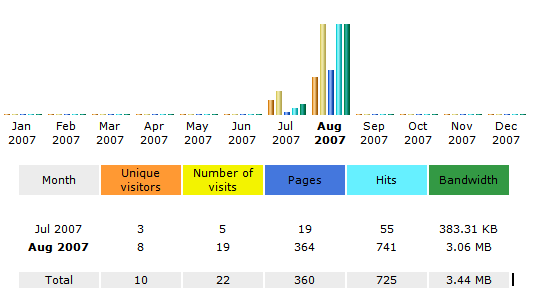 Aug 1 - Aug 2 - Aug 3 - Aug 7 - Aug 8 - Aug 9 - Aug 13 - Aug 15 - Aug 20 - Aug 27