Aug 1 - Aug 2 - Aug 3 - Aug 7 - Aug 8 - Aug 9 - Aug 13 - Aug 15 - Aug 20
CASE STUDY:
From 0-30 – How to generate traffic and achieve rankings for a brand new website in 30 days.
August 2 nd, 2007
ADDITION OF SITEMAP
Today we've added a sitemap to the site. The sitemap makes it easier search engines to crawl the site, get it indexed and eventually rank it. This is one of the first steps in on site optimization.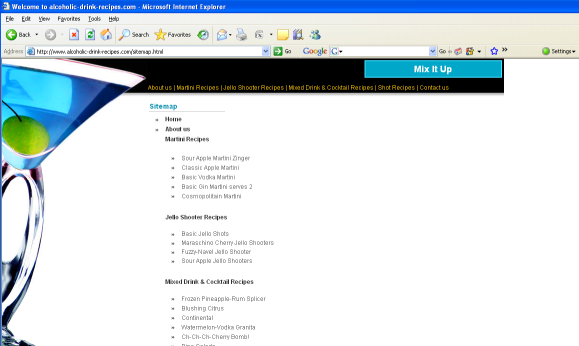 IN-LINKING
Today went through the site and began linkng pages within pages. This is one way to get the attention of the search engines once they have found your site. It also helps website visitors find what they are looking for faster.
WEBSTATS
Stats for Day 2 – Not much better but an SEO program is not built in a day!
Aug 1 - Aug 2 - Aug 3 - Aug 7 - Aug 8 - Aug 9 - Aug 13 - Aug 15 - Aug 20