Website Localization/Translation
When the Internet became a phenomena and business opened its eyes to its importance, a website was the important asset to have. With the maturing of the Internet and its user base growing companies are starting to realize that their customers mother tongue is not only English. The world is shrinking and companies are doing business with customers around the world. It's important to be where your potential customers are looking.
What do you have to lose? Nothing. You can only increase your customer base!
English is not the only language in the world. The Internet's user base is a mix of different languages as seen in the following example: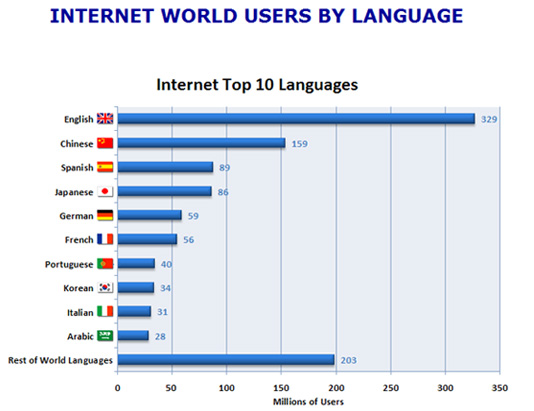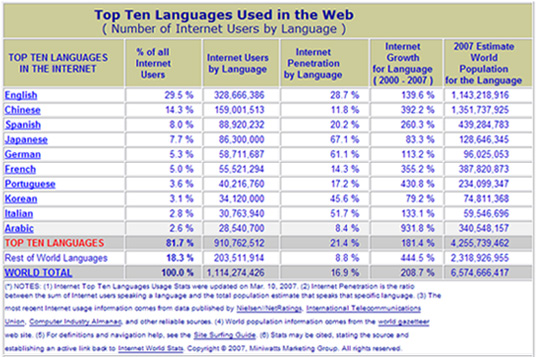 Source: http://www.internetworldstats.com/stats7.htm


As is evident in the diagram, it is clear that there would be great advantages to translating your website into another language or localizing your website for a particular market. The Internet is bigger than just the English language, why would you limit your market to only English? Wouldn't localizing your website for a particular market be beneficial for your company's bottom line?
Localize your website and we'll optimize your website text in that language too!
Order and Gain all the Benefits of Localization Now 1-866-736-5478!